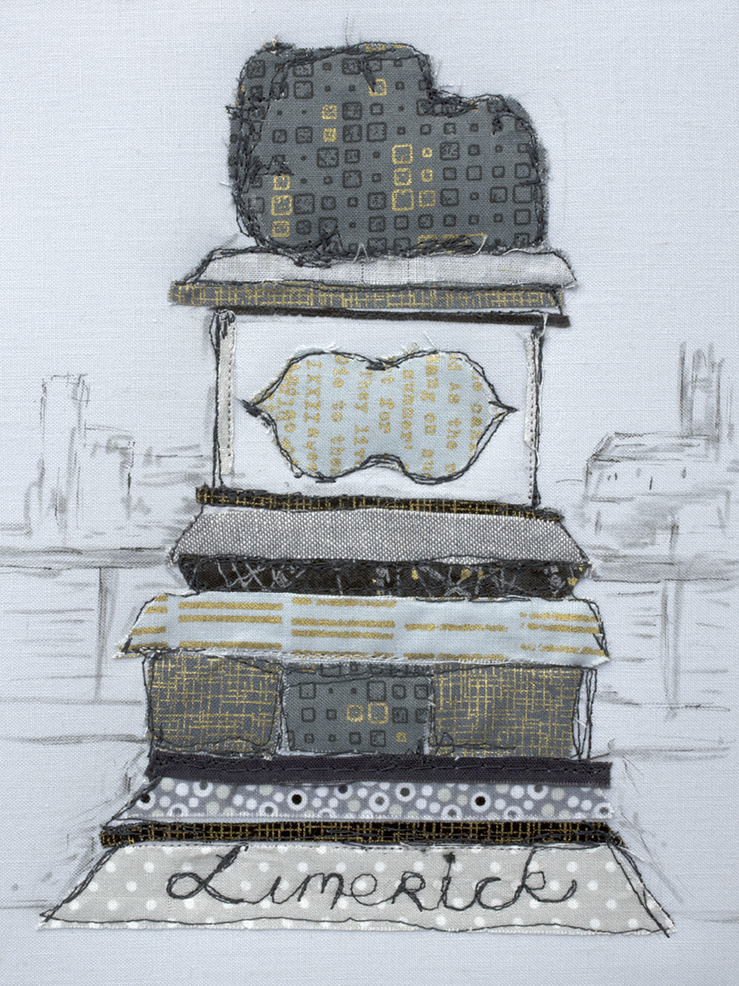 Commissions
Commissions are welcome, Buying an original work of art is an exciting personal experience and commissioning one is even more so.
A commission is totally unique, to visually represent something heartfelt or to mark a special occasion such as a wedding, a significant birthday or an anniversary is so meaningful. is a one of a kind physical object you can look at time and time again and be transported, capture that moment & loose yourself…
You have a few options when ordering a commission, it can be a Textile Piece or a Wool Art piece made using Irish wool, or it could be a personalised to make that occasion extra special. 
 Textile Art 
 Using techniques of contemporary free motion embroidery & fabric applique , Karen is self taught and developed her own distinctive style, she creates and designs Bespoke artwork, incorporating layers of up-cycled fabrics and Irish wool, drawing and sketching with thread .
Many of her designs are inspired by the beauty in Nature particularly the Irish landscapes, Karen works fro her studio on the Limerick Clare border,  surrounded by natures beauty and the Wild Atlantic way. Karen  features alot of the Irish wildlife and animals from all over the world in her Artwork.
These pieces are guaranteed to create a statement in your home or make an ideal gift. 
Local Heritage Gift Ideas
Karen loves to create something unique, I have been commissioned to design and create free motion stitched unique artworks.
Contact me for further details, these stitched local landscapes make a perfect treasured keepsake gifts. 
You will also find a limited edition of Fine Art Giclee Prints of Local landmarks, these are  professionally photographed, professionally printed Giclee prints of my original artwork.  I believe in supporting local, and supporting other Irish businesses, my prints are photographed &  printed locally on high quality  Somerset Archival paper. Printed with chromatic pigment inks, available in a mounted or frame option, 
These are available in a variety of sizes, they make a perfect gift idea.
These prints are available to order for Corporate Gifts.
Contact me for further details. 
Pet Portraits 
Pet Portraits are one of Karen's most popular commission gifts, they can be done in Wool or Fabric and threads or a mix of both techniques. 
For a wider selection of framed gift ideas, commissions or Corporate Gift ideas please contact Karen, she is more than happy to help you create that perfect gift. Contact fabricateireland@yahoo.com I